Stay Up Forever 99
https://www.undergroundtekno.com/en/product/stay-up-forever-99/5397
14.70€
1
a_happy-birthday-lsd
180 bpm
00:02:28
2
b1_klub-11
180 bpm
00:01:47
3
b2_acid-control
180 bpm
00:01:47
--------------------------
"Happy Birthday LSD EP"
Fat techno / hard techno. 2 tunes for the French hardtechno and Acid sound from Ganez. And 1 Rave acid from Chris Liberator and Darc Marc.
TRACKLISTING:
A . Chris Liberator & Darc Marc - Happy Birthday LSD
B1. Ganez The Terrible - Klub 11
B2.  Ganez The Terrible - Acid Control
.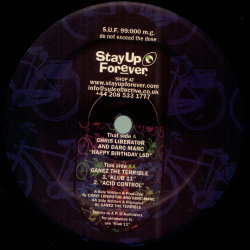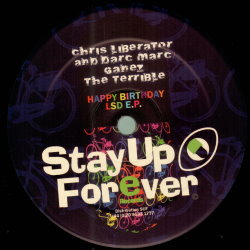 Customers who bought this product also bought
From the same Label
From the same Artists