Tamtrum EP 01
https://www.undergroundtekno.com/en/product/tamtrum-ep-01/5746
9.90€
1
A1 - Tamtrum - The World You Live In
180 bpm
00:02:22
2
A2 - Tamtrum - Fuck You I'm Drunk
180 bpm
00:02:09
3
B - Viracocha aka David Ghetto - La Fondue Limousine
180 bpm
00:02:02
-------------------------
A Punk tribe EP. Bringing the Punk sound into the rave and the rave sound into the Punk. Yeah ! Dance and Roll !
TRACKLISTING:
A1. Tamtrum - The World You Live In
A2. Tamtrum - Fuck You I'm Drunk
B . Viracocha aka David Ghetto - La Fondue Limousine
.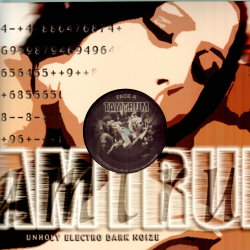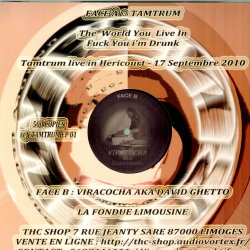 Customers who bought this product also bought
From the same Artists