Not 4 Kids 02
https://www.undergroundtekno.com/en/product/not-4-kids-02/6308
11.90€
1
a1-troublegum-too_many_parameters
180 bpm
00:02:44
2
a2-troublegum-memories_of_rotterdam
180 bpm
00:02:33
3
b1-bone_machine-danzere
180 bpm
00:02:32
4
b2-pzyon-tomorrowland
180 bpm
00:02:17
1/ Trouble Gum: To Many Parameters:
Est-il possible d'obtenir un résultat cohérent lorsque vous utilisez 5 synthés différents,
chacun avec une douzaine d'automations?
Eh bien, apparemment oui:)
Too Many Parameters avec ses gros subs en layers hurlants et ses basses grondantes garde toujours un coté Funky
2/ Trouble Gum: Memories of Rotterdam
Hybride entre dubstep et gabber (!), Memories of Rotterdam reveillera le raver qui est a l'interieur de vous avec son rythme ternaire, ses kicks hardcore et ses synthés agressifs!

Avoir ingéré toutes ces boissons énergétiques de diverses couleurs fluorescentes était effectivement une bonne idée :)
3/Bone Machine: Danzere
Il existe 2 types de producteurs d'EDM.
Ceux qui ne sont pas instrumentistes, et ceux qui le sont.
Bone Machine est certainement un musicien et cela se ressent dans ses tracks:
Un groove totalement different, plus hypnotique qu'une track electro classique.

Danzere est l'une des ses plus belle œuvre avec sa structure progressive,
sa bassline envoûtante, et ses synthés avant-gardistes.
4/ Pzyon: Tomorrowland
Lorsque vous essayez de répondre à la question "Qu'est-ce qu'il y aura après le dubstep?"
On enetends quelques réponses stupides comme "la trance progressive reviendra..."
Mais certains parient sur un meilleur cheval:
Pzyon investit certainement dans l'avenir avec son track Tomorrowland:
des Basses organiques,des Drums solides qui explosent à l'impact, et des boucles vocales oldschool.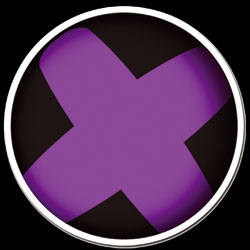 Customers who bought this product also bought
From the same Label
9.90€
(Electro)
Available
9.90€
(Electro)
Available
From the same Artists
9.90€
(Electro)
Available