Dans Le Rouge 06
https://www.undergroundtekno.com/en/product/dans-le-rouge-06/3239
9.60€
1
a1_fuultesta
180 bpm
00:00:02
2
a2_dying
180 bpm
00:00:03
3
b_chanson
180 bpm
00:00:02
A side brings out 2 excellent dancefloor tunes... That's already something. But B Side really gives something that non records does : The Keja long track is a loud (good) surprise. A crazy Tribecore confusion, beginning on a very long countadown introduction, and developping a weird Hardcore rhythm. But the kick is not like very massive: it's backwards... A song about how it is when you are in the middle of the technival and that all Sound System's music melt alltogether and create a special Track. Just for you and where you are... Lost.
----------------
TRACKLISTING:
A1. Fulltesta - Neya
A2. Dying - Neya
B. Chanson... - Keja
.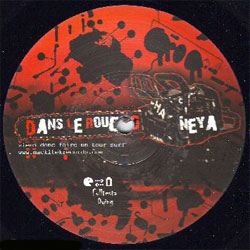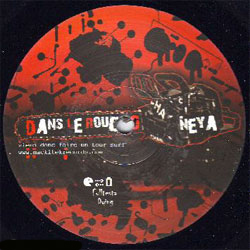 Customers who bought this product also bought
From the same Artists