Yaya 23 Records 08
https://www.undergroundtekno.com/en/product/yaya-23-records-08/8188
11.25€
M'alerter dès qu'il est disponible
1
track-1
172 bpm
00:03:18
2
track-2
172 bpm
00:02:36
3
track-3
172 bpm
00:03:23
2 bloody good 160 BPM acid tunes and one 180 BPM for the finish... Redge gives an old school one here, with a solid Okupe feeling.... Sevenum Six is on his style, defenitly acid pumpin galopp with irrisant acid textures... Dexco and his speed acid tune is more melodious and Dry on the kick : Minimalist. Precise Mentalcore.
TRACKLISTING:
A1 -REDGE walk of machines
B1 - SEVENUM SIX 4.20"
B2 - DEXCO swoon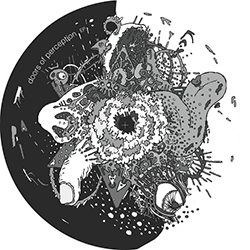 Customers who bought this product also bought
From the same Artists