Kaotik Sound System 02
https://www.undergroundtekno.com/en/product/kaotik-sound-system-02/5673
9.90€
M'alerter dès qu'il est disponible
1
a1_mr-politician
180 bpm
00:02:14
2
a2_fyah-burn
180 bpm
00:02:30
3
b1_haffy-get-gal
180 bpm
00:01:56
4
b2_paradise
180 bpm
00:01:56
---------------------------
Exclusivity Undergroundtekno.
restock of this pumping ragga hardtek tracks! 2 tracks by VANDAL, one by Danger Marc and another pumping RAGGATEK track fromThe DSC
TRACKLISTING:
A1. Vandal - Mr Politician
A2. Vandal - Fyah Burn
B1. The DSC (Stivs + Ed Cox) - Haffi Get Gal
B2. Danger Marc - Paradise
.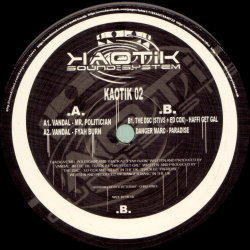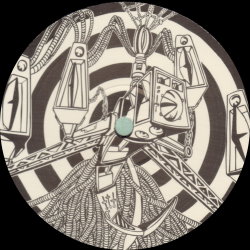 Customers who bought this product also bought
From the same Label
From the same Artists