Tek Over 07
https://www.undergroundtekno.com/en/product/tek-over-07/3133
9.90€
M'alerter dès qu'il est disponible
1
a1_nike-le-6tem
180 bpm
00:01:30
2
a2_dangerous-psychopat
180 bpm
00:01:30
3
b1_la-haine
180 bpm
00:01:30
4
b2_nono-is-back
180 bpm
00:01:30
Another banging 4 tracker from Tek Over records: A1 is a real dancefloor tool, the second track featuring Tao H is a very powerful tune with trancey sounds taking it further and further. B side offers two very efficient tribecore tracks which have already made the teknival crowds go crazy... HiiiiiiiHaaaaaaaaa!!!!... and a superb sleeve by Gargameli.
-------------------------------------
TRACKLISTING :
.
A1. Nike Le 6tem -D32
A2. Dangerous Psychopat - Tao H
B1. La Haine - Tweety Lanny
B2. Nono is Back - Riko
.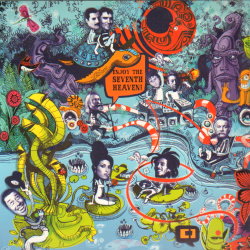 Customers who bought this product also bought
From the same Artists