Industrial Strength 100
https://www.undergroundtekno.com/en/product/industrial-strength-100/8544
11.90€
Notify me when back in stock
1
track-1
172 bpm
00:02:47
2
track-2
172 bpm
00:02:44
3
track-3
172 bpm
00:02:00
4
track-4
172 bpm
00:02:46
This year, Industrial Strength is a pretty 25 Y.O. Lady .... But Industrial Strengh stopped pressing vinyls since Sound Base Music went down, producing more and more Digitals... As most of the hardcore Labels...
But how truely enjoy an anniversary without pressing a Vinyl ? Is This possible ?
Inviting Historical artists as Stormtrooper or Matt green was a kind of an obligation... Hardcore never die bordel !
Dep Affect brings some fresh blood with his Technoïd Hardcore tune and its perfect structure. Total dancefloor... the Hit on the record for sure !
Tymon... ah... Tymon the killer. A pearl of a sobre swinging hardcore.
This ISR100 is defenetly a big one... Cut @ The Exchange and pressed in an Indie way at RPM south France. ENJOY !
TRACKLISTING:
A1 - Stormtrooper - Strike Dead (175 BPM)
A2 - Mr. Madness & Matt Green - No Listen (165BPM)
B1 - Dep Affect - Orchestra of Death (146BPM)
B2 - Tymon - Dominate (175BPM)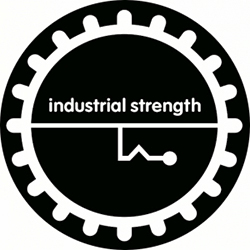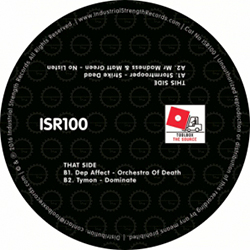 Customers who bought this product also bought
From the same Label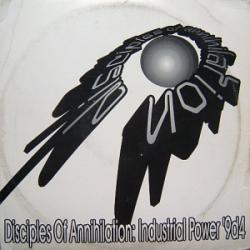 22.30€
(Hardcore)
Available
From the same Artists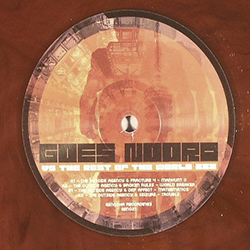 10.20€
(Hardcore)
Available