Incorporated 06
https://www.undergroundtekno.com/en/product/incorporated-06/5647
10.50€
Notify me when back in stock
1
a1_nevralkicks
180 bpm
00:02:59
2
a2_allumette-party
180 bpm
00:02:36
3
b1_marc-schmitt-agains
180 bpm
00:02:00
4
b2_les-trois-freres
180 bpm
00:02:00
-------------------------
Excellent EP, with 4 tunes into 4 different styles... Including 2 Harfloor tunes, a Techno-tribe 156 BPM track and... A good Spoacecore tune from Got X, bringing out a rare fishkopf kind of kick (not as core).
TRACKLISTING:
A1. Kromatek - Nevralkicks
A2. Grumothers - Allumette Party
B1. Darkland - Marc Schmitt Agains
B2. Got X - Les Trois Frères
.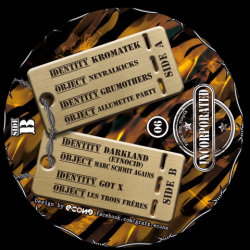 Customers who bought this product also bought
From the same Label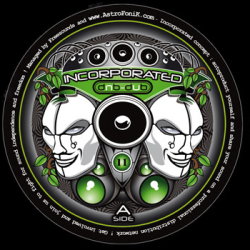 From the same Artists