Frenchcore Worldwide 01 (vinyl)
https://www.undergroundtekno.com/en/product/frenchcore-worldwide-01-vinyl/8525
10.90€
M'alerter dès qu'il est disponible
1
a1-trip-to-turkey
172 bpm
00:01:39
2
a2-gopher-mambo
172 bpm
00:01:50
3
b1-bulldozer
172 bpm
00:01:48
4
b2-tekill4
172 bpm
00:01:31
We are proud to introduce Dr. Peacock's new 'Frenchcore Worldwide' label.
The first opus 'Frenchcore Worldwide 01' is a collaboration between Fant4stik and DR.Peacock, and believe me, it's a fat project!
From melancholic melody to the mambo, but always with a heavy kickbass, this EP will make you travel in the universes of Dr. Peacock and Fant4stik!
TRACKLISTING:
A1. Dr Peacock & Sefa Ft Mc Lenny - Trip to Turkey (Fant4stik remix)
A2. Fant4stik & Dr Peacock - Gopher Mambo
B1. Fant4stik & Dr Peacock - Bulldozer
B2. Dr Peacock & Fant4stik - Tekill4
If you want to buy this project in mp3 or Wave files, click here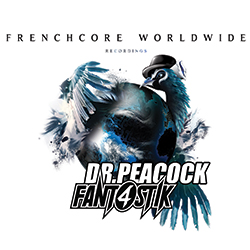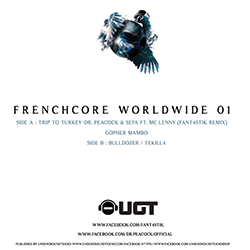 Customers who bought this product also bought
From the same Label
From the same Artists