Power VS Power 07
https://www.undergroundtekno.com/en/product/power-vs-power-07/5139
10.23€
Notify me when back in stock
1
a1_rock-the-place
180 bpm
00:02:07
2
a2_skizophonia
180 bpm
00:02:05
3
b1_its-yours
180 bpm
00:02:03
4
b2_revelatah
180 bpm
00:02:05
5
b3_les-loups
180 bpm
00:02:05
----------------------------
Opening withy a Sycomore superb tune, with 3 kick changes to boost the style... The Mockstar tune gives a chance to some Unformated Dubstep, Uncomon and creative. Shen Connerie brings a Exorcist Hardcore Hip Hop oldschool jewel supported by a dark drum sub-bass... MERK brings the hardcore farther with a Broken Frenchcore powerfull tune that ejaculate its beat after a long teaser... Finally Simon Korfunkle will finishes you with its Rockin'Speedcore breakcore title. Once again Power Vs Power really have something to say about Dancefloor, Music and Underground. Must have.
TRACKLISTING:
A1. Les loups - Sycomor
A2. Rock the place - Simonkorfunkle
B1. Skitzophonia - Merk
B2. It's yours - Shen connerie
B3. Revelatah - Mockstar
.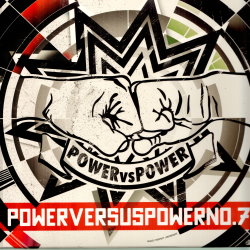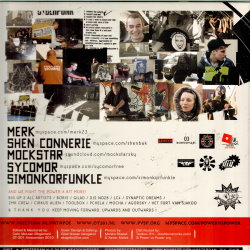 Customers who bought this product also bought
From the same Artists