Raggatek Power 06
https://www.undergroundtekno.com/en/product/raggatek-power-06/9382
9.90€
1
king-of-the-bongo
180 bpm
00:02:16
2
sensitek
180 bpm
00:01:42
3
the-youth-of-today
180 bpm
00:01:53
Hi, I'm the Raggatek power 06, and I'm happy to welcome on A side the Guigoo bongotek remix :
Running Percussions and deep kick bass to sublimate the original, which alone, is a masterpiece!
You asked me for a moment: today I have the honor to have on B1 Side 'the youth of today' of Vandal ... no your are not dreaming, it's finally here for you!
We finish a little harder with the Guigoo Sensitek remix: Raggatek yes, but with a Frenchcore touch :)
so? Get your turntables ready! I can be in your house in a couple of days!
Ah yes I forgot: they put me under a beautiful cover, and I'm all green!
Download tracks by clicking here
TRACKLISTING:
A . -Guigoo- Bongotek
B1. - Vandal - The youth of today
B2. - Guigoo- Sensitek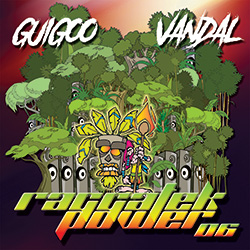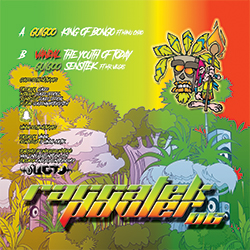 Customers who bought this product also bought
From the same Label
From the same Artists